St. Louis Premier Party Band

Welcome to the Encore Band website!  

Encore Band is known for high quality sound and vocals,and cutting edge in music technology, amazing musicians and the variety of songs we play. Encore plays more of your favorites!  Our song list includes hundreds of songs, covering all music genres and styles, from Contemporary songs heard on radio today, to Country, 50's and 60's, Disco to Motown, Jazz, Swing and Standards.  We also help do away with the "Live Band vs DJ" question. We're actually BOTH! A live DJ takes over in between the band's sets at no extra charge, ensuring continuous entertainment. You don't have to choose one or the other. 
We play what you want.  Unlike other bands, we recognize that it is YOUR special event, and we want to do things YOUR way. We guarantee that your event will reflect YOUR personality.  We do it YOUR way, the way YOU want it!  Choose your songs, the number of musicians you want, choose your music, or even choose your own theme!  50's 60's 70', 80's, Motown, Country or a variety of music!  No matter what you decide, Encore Band will cover it professionally and ensure your event is a night to remember.  

Encore Band is an independent band. You get more personalized service than you would through any entertainment agency or music talent agent since you are dealing DIRECTLY with the band.  This allows us to be competitive and ensures you will get the personal service and attention your special event deserves.

For more information, please call, send us an email or complete the Event Submission Form .

We will get back to you right away.  We look forward to working with you!

Please note that only Public Events will be posted.  Private Events are not posted.​

MARCH 9, 2018 - TABLE 3 - ENCORE DUO - 7:00 to 10:00

WINERY DATES WILL START IN APRIL

​   

* Corporate Events * Weddings * 

* Private Parties * DJ  Service*

* Park Concerts * Proms * Motown Show *

* 1950's Show * 

* Wineries * Hotels * Nightclubs *

* Event Planning Service *

Encore Productions - 2166 Wide Oak Ct.  Chesterfield, MO. 63017

The Encore Band

We Play More of your Favorites

Experience The Difference

HUGE VARIETY - INTERMISSION DJ (FREE)

CONTINUOUS MUSIC

WEDDING RECEPTION - CHASE HOTEL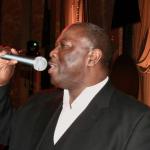 REGGIE D -FEATURED  VOCALIST AND SAXOPHONE PLAYER

GUS BUEHNER - BAND LEADER - KEYBOARD & VOCALIST

CALL - 636-230-9990 FOR AVAILABLE DATES

Double click here to add text.

KIM B. EVENT COORDINATOR WITH GUS AT A RECENT WEDDING RECEPTION - SHE'S THE BEST

ASK ABOUT OUR 5 DIFFERENT PACKAGES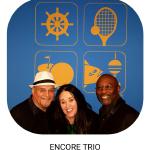 ENCORE TRIO

     GUS     JACKIE     REGGIE